National
"Don't drown in bumper crowds" – Chamisa Warned
@freemanchari
Every two months, I come here to open your eyes. I do it because I see the comfort level & euphoria you all have. You are not planning for the important things. You see this ZANU PF card? That party knows its members by polling station. Every one of them! Here is why it matters: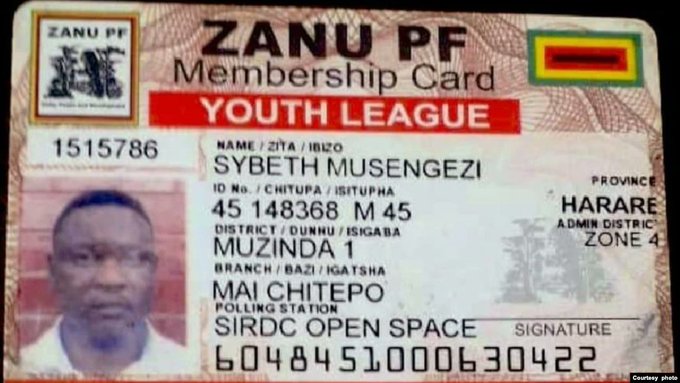 Right now, ZEC is saying they are doing delimitation. Constituency and Ward boundaries are going to move. When we analysed the 177 000 ppl who were moved in March vs a random sample of ZANU members, none of the ZANU members were moved!
So what ZANU and ZEC are doing is to move pple that are not in the ZANU PF database. This way, on the day of elections thousands of CCC voters will visit their traditional polling station, but will find their name not there. Unfortunately, they won't know where they shld vote.
During this delimitation, Epworth is going to be split into 3 constituencies. ZANU has been actively moving it's voters strategically so that while the constituency boundaries will move, they will affect mainly CCC members. …
They need to win 2 of the 3 Epworth constituencies to counter the impending merging of rural constituencies like in Gutu which is probably going to end up with 3 instead of 5 constituencies.
So, as long as CCC continues to be excited by rallies and unmeasured metrics, ZANU PF remains comfortable. They have bigger & better arsenal. To beat them we have to be smarter & sleeker.
CCC needs to plan for: – 2 million Member demographic database – Alternative voter registration tracking systems – Counter-gerrymandering systems – 22 000 polling agents – 10 980 V11s – Realtime parallel tabulation – Alternative communication systems Haasi mafunnies aya!