Uncategorized
Women vow to up the gender equality fight- #Intergenerational
Staff Writer
ZIMBABWEAN women who participated at the United Nations organised #Intergenerational dialogue Wednesday vowed to revive the spirit of aggressive activism which characterised the first crop of female activists In the late 1990s.
The dialogue is being conducted the world over after realisation that the fight for women's equality has not achieved much since the Beijing Conference.
Speaking during the dialogue seasoned politician and former Reconciliation Minister, Sekai Holland emphasised the need to revive the fight for women's emancipation within the acceptable cultural values.
"I did not join the movement, I was born into it. Through the culture of Ubuntu, I was groomed to know that we all have guaranteed rights. The biggest change I have seen in gender equality in #Zimbabwe is seeing women in leadership positions based on their merit, and meeting young men and women alike achieving excellence," she said.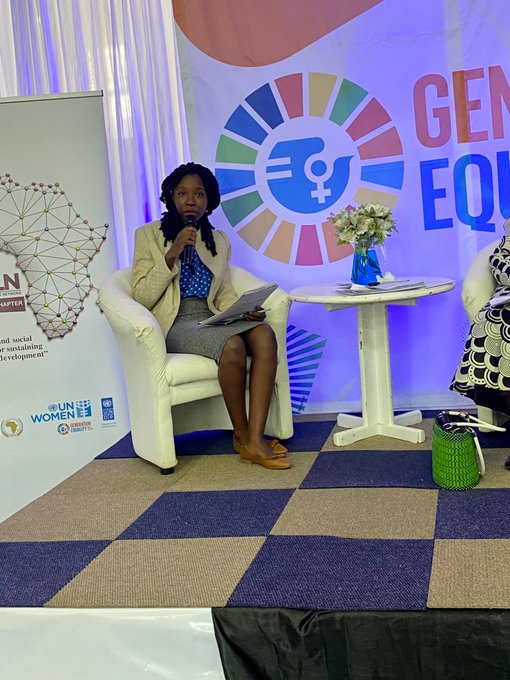 She however said the country's power matrix between men and women has not changed as expected and highlighted that for this change to come, women must be sensitive to meanings of words, appreciate that feminism has different applications depending on culture and patriarchy has no place in society.
One of the floor attendants at the discussion who identified herself as Ms Abigail at the #mytakeyourtake dialogue emphasised the need for society to focus on celebrating achievements of women instead of lamenting the progress that has been slow to come.
"We need to realise that the world has come a long way towards gender equality," she said.
The dialogue comes at a time when the journey to equality for Zimbabwe women has been a tough test.
An International Labour Organisation 2015 commissioned study on Zimbabwe established 30 % percent of the country's employees in the labour force are women while a paltry 5 % occupy senior management positions and 3 % chair the management boards.
Globally, UN Women reports that less than one-tenth of countries are led by a woman today and only 20 countries now have women Heads of State and Government—up from 19 countries in 2019.